Registration with Beanfun
Edit
Registering with Beanfun is another way to create a FEZ account. The process is seem towards creating a Gamania account however with a Beanfun account you can launch the game from the site
I will be working with google translate since it correctly translate parts of the process simple enough to understand it.

Beware of some General Requirements
Chinese locale is needed to operate Beanfun
FEZ must be installed before you can launch the game from the website
To start go to http://hk.beanfun.com/
Then look for the New member at the bottom of your screen

Click on it to start the registration process.
The following window below should appear.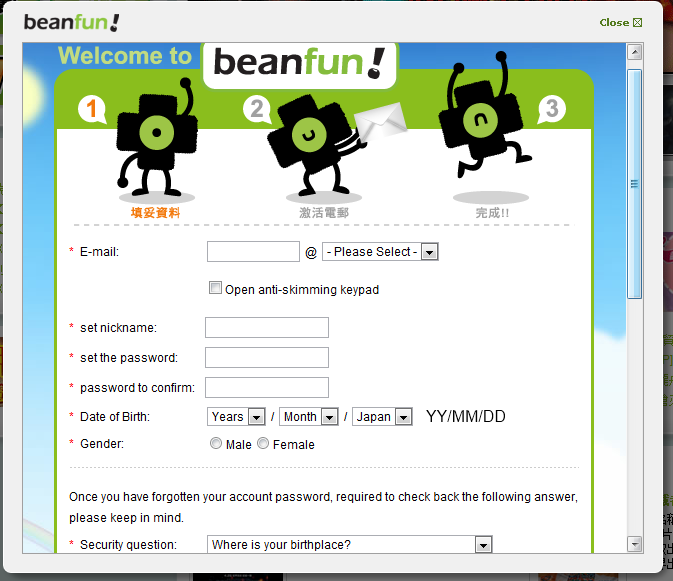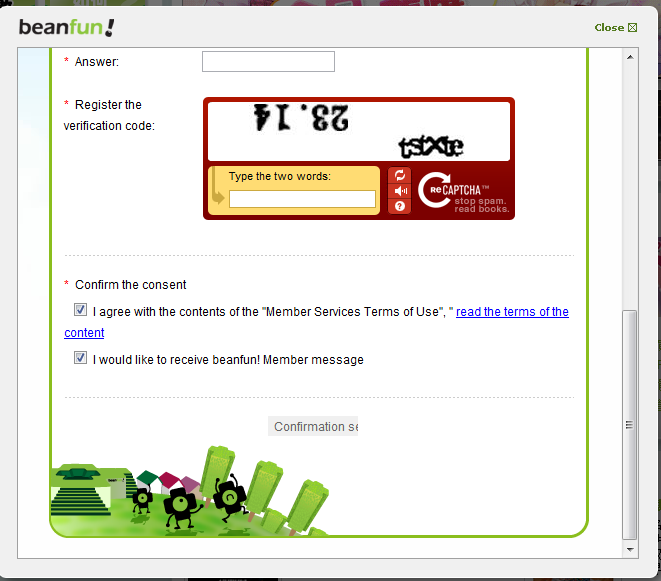 Anything with a red asterisk is required. When you are done click on the gray button below.
After you have completed filling out your account details the next window should show up.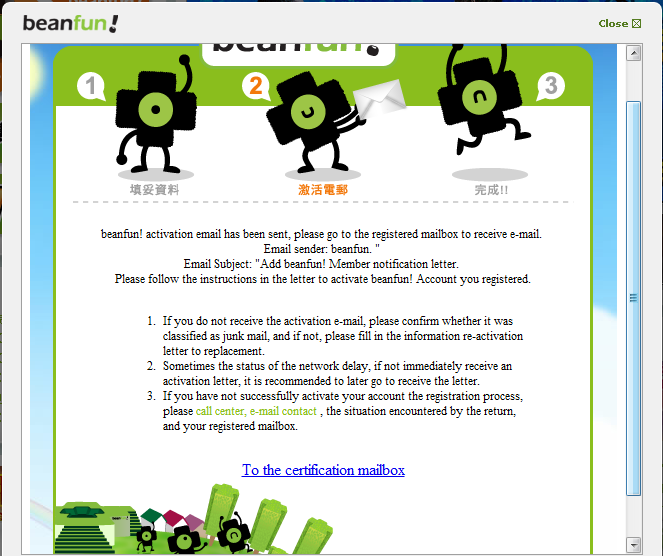 Now you will need to go to email and click on the confirmation link. The email looks something like this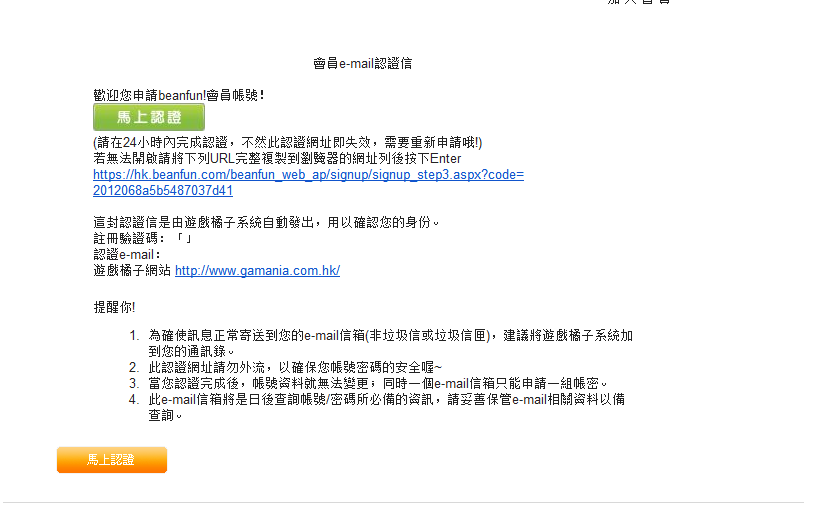 Click on the link and the next page should appear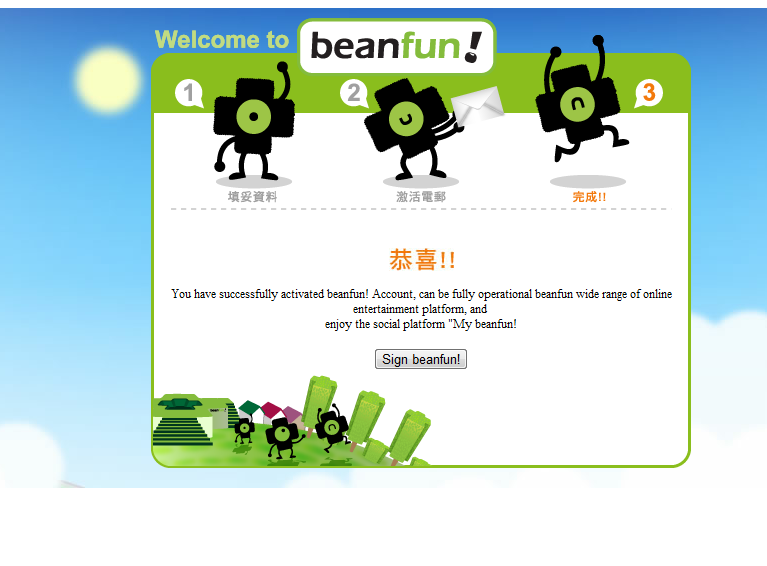 Then go to main site-> Game Zone -> Online Games -> Roleplaying->FEZ->Green Start Button->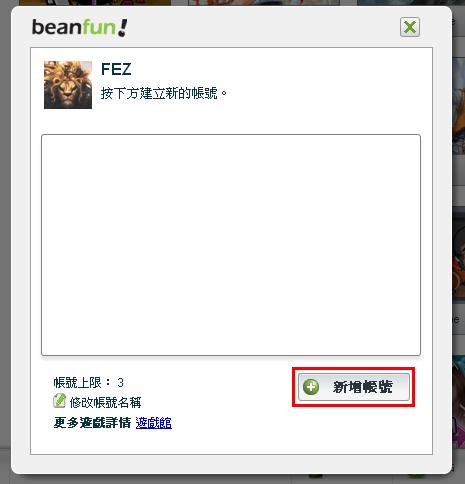 Green + button-> Input account name-> click on checkbox ->hit on green confirm button

Then click on the Green Check to find the location of your game file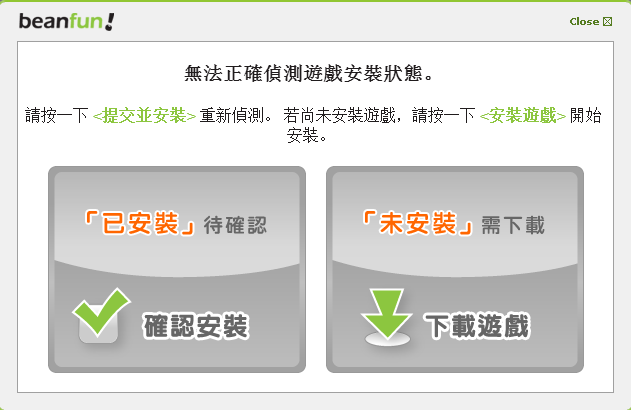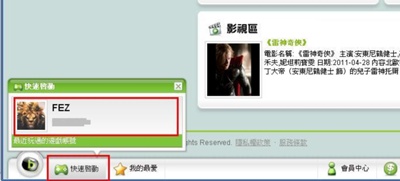 Afterwords you can play using quickstart
Community content is available under
CC-BY-SA
unless otherwise noted.