B5 slope is main focus
North and South are areas of great focus
Canyon Type
Key Points
B:5 slope is the main focus
Main battlefield is north and south is a large area for possible expansion
Similiar to A-1 but slightly different crystal location
Attacking side is disadvantaged slightly
D2 keep; need to focus on both north and south
C3 south gets total control of south;attacking has somewhat of a control of the river crystals
Possible to block every hill
Use a small group to block from the cliff from being blocked and build a bulwark after a large group has passed
The bulwark of main focus is the bulwark at B:5, the goal of the defending team to block B:5 and the attacking to prevent it
Avoid unfavorable ground,if you are bulwark you may be forced into unfavorable ground in between the canyons
High ground favors bow scouts and lightning sorcerers, generally difficult for the attackers to reach the cliffs
However, tends to break root very often trying to barrage the enemies on the ground
Giants are key to victory here but cliff jumps for giants are generally difficult
If a path is bulwarked, then a giant is able to shoot around it
Without giants it is generally difficult to recapture the bulwarked slope
The match is decided from the beginning
Edit
If B5 is captured then attacking will have a very difficult time in winning
Preventing early bulwark construction (attacking)

Mine quickly very early on (might led to rapid crystal depletion for backline use)
Blockading the slope might cause crystal depletion for both sides
Wraith may be needed
Difficult to chim in this map due to height difficulties.
Keep Location
Edit
[D:2]
Build so players can summon from the bottom of the cliff and have simple northern access as well
Scaffold cannot be built in order to chim from the bottom
Main battlefield B:5-6 North. Attacking goal is to prevent bulwark from being built at B:5
South is still an important focus but try not to lose the B:5 slope
Attacking team is somewhat disadvantaged
[C:3]disadvantageous keep
gives the defense a better chance defend either side
Adds the problem of being bulwarked from the south with the E:3 bulwark

Gives the enemy the height advantage in case having the E:3 route blocked

Similar to the D2 keep, attacker is at a disadvantage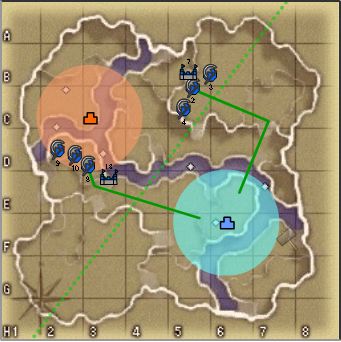 [D:2] Keep
Edit
| Initial Building | Final Building |
| --- | --- |
| | |
| The two obelisk on lower ground a bit difficult to hit with giants; arrow towers are built to stop the B:5 Bulwark | Do not expand too far in the south; it may cause the a large burden in trying to defend it |
Construction of First Obelisk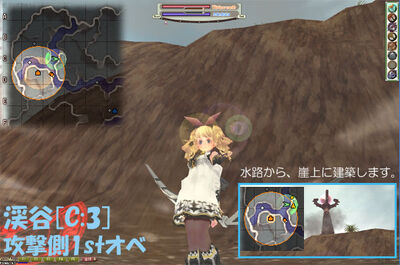 Main points
Edit
Use scaffolds and arrow towers to stop the enemy from building the B:5 bulwark
If bulwarked, then the C:4 Obelisk will most likely fall first
Place the C:4 Obelisk in a way that the giant will need to go to lower ground to shoot the other obelisks
Using Bulwarks to block
Edit
D:4 bulwark requires one bulwark to block; D:6 slope requires at least 2 bulwarks to block
Gate of Hades Position
Edit
D:2 keep has a problem with Gate of Hades position, makes easy prey for a stealth rat to sap
Build the Gate of Hades near the cliff so miners can keep an eye on it
Ob South least as possible
Edit
If B:5 is bulwarked then controlling south will be difficult; enemy northern forces can head south
Use a small group to defend the obs in the south for best result
Make sure eclipses are built in the south to see when enemy reinforcements are coming
| 2-Line construction | Recommended Build |
| --- | --- |
| | |
| Popular use due to filling in area in the back;however, does not take as much terriority as possible | Takes up as much terriority as possible however puts the obelisk at a higher risk |
Focus on the B:5 slope first
Use a small amount of miners in the beginning;Use the D:3 crystal not the D:2 crystal
Do to crystal in the chasm be careful of enemies from above
Spare no person to defend the B:5 slope
Wraith and Knights can be used early on to push or ensure the B:5 slope
Priority is north first then south, building south first will led to obelisk being easily crushed
Push enemy far as F:4 if needed
Go south after north front is stable
Defending
Edit
| Initial Build | Final Build |
| --- | --- |
| | |
| Expand from E6 to D:6. Obelisk should not fall if properly defended | Expand further to the northeast; no need to expand far into the south |
The first two obelisks;the importance of building the first two obelisks; if built incorrectly wil mess up the obelisk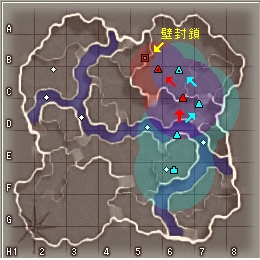 Red:Reaches to the bulwark
Blue: does not reach
Bulwark the B:5 slope
Edit
Use a eclipse at C:5 in order to ensure that you can build a bulwark at C:3
Possible to cliff climb over it but, the point is slow down the enemy; so you easily push them back
Stealth Rats in the Southeast
Edit
The obelisks in the back are easy for stealth rats to reach and easy to be unnoticed
Ob South sparingly
Edit
Unlikely that the bulwark at B:5 will completely stop the enemy
Only need a few to defend the southern obelisks
Build eclipses to see enemy movement and reinforcements
Focus the B:5 bulwark
Allows you delay the enemy's obelisks building
Two ways to respond to enemy movement
Capture the slope;enemy reinforcements

Call for help and use knights and giants to push back on enemy arrow towers trying to block the bulwark construction
After bulwark is built, push in order to stop expansion, will be required to summon rush in order to bypass, try to counter this before hand
F:4 South
Edit
If little activity in the south, move north
E line fighting is not a good idea, try to fight in the G-H area
Point of south is to defend obs not expand or defeat enemies
D:6 OB Defending
Edit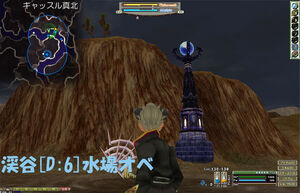 More likely to fall in comparison to being built on the hill but allows for greatest expansion.
B:6 Bulwark
Edit
| Blockade B:5 | Blockade from other view |
| --- | --- |
| | |
Use the piece of wood as a landmark and move two paces west; or walk towards the grass,
Build at best you can, to block the enemy but not to allow possible enemies to walk around it
Blocking the B:6 Bulwark
Edit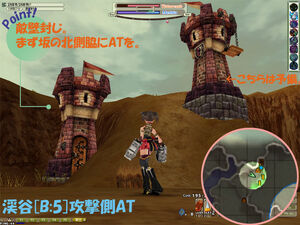 This positioning blocks the bulwark construction and can stop a complete blockade
However, Arrow Towers and scaffolds are easy to break
South Arrow Tower creates an imperfect blockade
Be careful as this can limit your moving space and result in being trapped by the enemy
C:7 Bulwark
Edit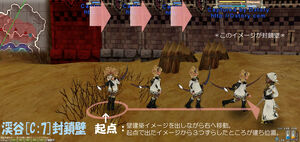 Blocks the hill to prevent enemy from coming south easily
Use the grass as a landmark and move 3 paces left
Giant Jump
Edit
C:4,D:4,D:7 are possible areas for giant climbing
Requires the chimera to climb; slight difficult as it takes time which gives the enemy more time to stop the chimera
Cliff Jump
Edit
Pictures of possible climbing points; D:2 cliff a knight can climb
C:3 Scaffold can be used to climb up the cliff, becomes more easier to climb up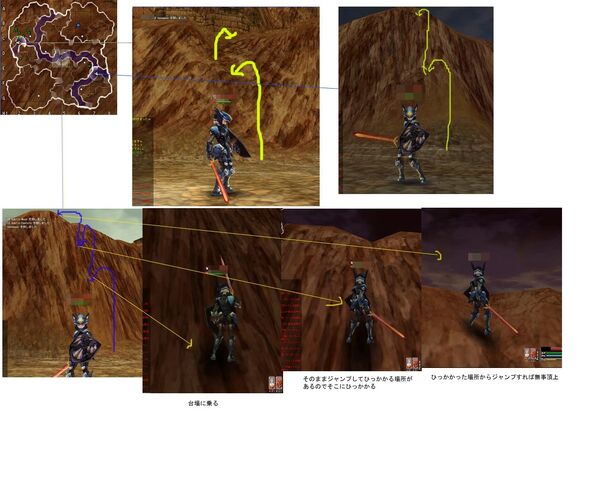 Community content is available under
CC-BY-SA
unless otherwise noted.